Multifamily Bridge Loan Program
A "Multifamily-Bridge loan" loan is a short-term loan used to purchase or refinance a 5+ unit apartment complex. We provide the financing solution so that you can enjoy the residual income, cash flow, and future appreciation that comes with owning an apartment complex. Our multifamily bridge loan program puts you back in the driver's seat so that you can focus on what matters… expanding your commercial real estate portfolio. A Multifamily-Bridge loan is a great fit in the following situations:
When the property needs renovations.
When you are in a time crunch to close quickly.
When the property is not stabilized, leased up, or generating any income.
At Capital Funding Financial, our Multifamily loans close very quickly... even in as little as 10-21 days starting at 9.49%! Our Multifaimily loans require no personal income verification and very little documentation.
Program Overview
Loan Amount:
$250,000 - $25 Million (larger loans case by case)
Term Length:
6 - 24 months
Max LTC:
90% (Max LTC) 80% (Purchase) 75% (Refinance) 70% (Cash out)
Amortization:
Interest only
Interest Rate:
Starting at 9.49%
Credit Requirement:
No Min FICO
Closing Time:
10 - 21 Days
Loan Use:
Purchase, refinance, cash-out,
construction, renovation
Pro's About Multifamily-Bridge Loans:
High Leverage (up to 90% LTC)
Quick Closing in 10-21 Days
Interest-only payments
No Income Documentation
No Debt Service Ratio
Rehab Funding Provided
What Do I Need To Qualify?
Simple... Equity in the property!
Origination Fee: 1.50% - 2.75% of the loan amount
Prepayment Penalty: None!
Eligible Properties for Multifamily-Bridge Loans
Multi Family
Multi-family is a classification of housing where multiple units (5+) for residential use are contained within one or more buildings within one community or complex. At Capital Funding Financial, we will lend to real estate investors looking to purchase or refinance multi-family properties with loan amounts of $250,000+.
Mixed Use
Mixed-use is a type of development that blends residential and commercial uses into one integrated complex or building. At Capital Funding Financial, we will lend to real estate investors in the following scenarios: purchase, refinance, bridge to stabilization, bridge to sale, or bridge to construction take out on mixed use projects with loan amounts from $250,000+
Required Documents for Closing
Purchase Contract
Payoff Statement (if Refinance)
Rent Roll & Leases
Property Financials
Appraisal
Loan Application (Download)
Track Record (Download)
Last 3 Months of Bank Statements
Driver's License (Front & Back)
Passport/Visa (if Foreign National)
Articles of Incorporation
Operating Agreement (LLC) or Bylaws (Corp.)
EIN Letter
Is a Multifamily Loan Right For Me?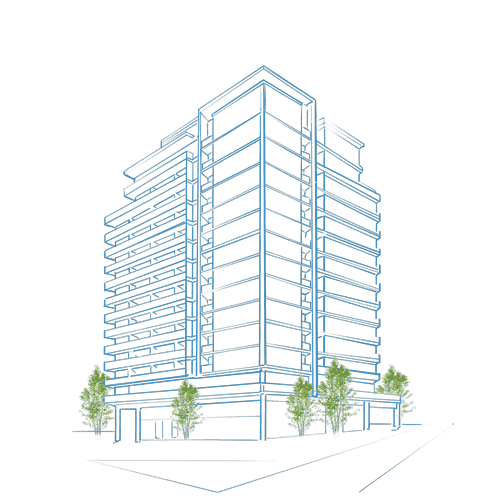 Need to close fast? You can count on us!
Benefits of our Multifamily Bridge Loans:
Close in 10-21 Days
Up to 90% Combined LTC
Up to 80% LTC
Up to 75% LTV
Rates Starting at 9.49%
No Income Documentation
No DSCR or Occupancy Requirement
Low Credit Requirement
No Prepayment Penalty
Approval Process
Close in as little as 10 Days! From start to finish in 5 easy steps!
Step
Upload Documents & Accept LOI
Step
Appraisal & Title Ordered